A pure, natural all-inclusive facial method designed for Arizona's Dry Desert Climate
DESIGNED FOR ALL SKIN TYPES  
Crafted For Women and Men
Balance Is Beautiful
Created by an Arizona born skincare expert and licensed aesthetician to fulfill a need her clientele had been asking for.  An all-inclusive facial method that balances the skin in our harsh desert climate, as well as a simple skincare routine that requires only a few effective products.
ALINE SKINCARE® believes that youthful, radiant skin is only possible when the skin's natural barrier is healthy, hydrated and properly nourished, which leads to balanced skin. Let us guide you towards a life changing  journey. Rest assured, its simple and effective!  The Method by ALINE is a great start for achieving balance.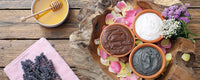 THE METHOD BY ALINE - INTRODUCTORY OFFER
This truly is the beginning of your skin's real transformation. 
$150
PAULA

For a unique experience in facial aesthetics, Adriana offers a warm & professional service!! As an aesthetician, I can truly say that The Method by ALINE was a wonderful experience. Adriana's technique & ALINE Skincare products give a total sense of comfort & well being. My face feels so soft, clean & glowing without any chemicals & strong scents. I would highly recommend The Method by ALINE membership and the ALINE Skincare products to everyone!

Paula M. March 2020
ResultsYou'll Love
Regardless of skin type, male or female, our
pure, natural, and organic, CLINICALLY TESTED active ingredients
are formulated to achieve balanced skin with our simple ALINE routine. We
are proud to say we are a family-owned small business that produces and
manufactures our products in small batches locally.  Clientele living in
Arizona's dry, harsh environment have had proven results over the past five
years with our very own family formulations.
Our powerful, effective, three-piece skincare
routine addresses accelerated aging skin, dullness, blemishes, pigmentation,
sensitivity and redness.  ALINE SKINCARE was specifically designed for
unbalanced skin due to the low humidity climate of the southwest and other
environments alike.  
These deep-rooted dry climate formulations offer
relief with a luxurious experience.  We believe smarter science is more
nature.  Designed for true transformation of healthy, beautiful and more
radiant skin.  Rest assured, The TRIO is the beginning toward your skin's
real transformation.
PURE. SIMPLE. EFFECTIVE.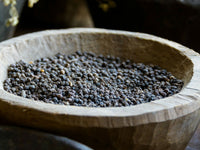 A Botanical Retinol Alternative! Bakuchiol (bah-koo-chee-all) non-drying antioxidant without retinol sensitivities
No need to suffer the harsh side effects of retinol to get younger-looking skin. All natural Bakuchiol is a potent, yet gentle antioxidant derived from the seeds and leaves of Psoralea Corylifia that has been clinically proven to reduce the appearance of wrinkles and increase brightness. Safe for day and night use. A great solution for DRY CLIMATES!
Learn More
ALINE SKINCARE Crafted For Dry Climates
With a deep family history of creating natural and therapeutic remedies to help improve self confidence,  Adriana Campbell created ALINE SKINCARE®, a natural and organic skincare product line.
Our powerful, simple three-piece collection provides a luxurious experience, while addressing unbalanced skin often associated with the harsh climate of the southwest and other regions battling the same issues.  ALINE SKINCARE has made it a personal conviction to create products that finally work for us living in this type of environment!
Mother Nature Knows Best
While maintaining a successful career as an aesthetician, it became Adriana's mission and calling to create customized skincare solutions for low humidity climates whether being in hot or cold harsh environments. Infused with pure, natural and organic clays, essential oil blends, and desert botanical extracts that are powerful, effective, and yet gentle for harsh dry climate enviroments.